Top outdoor activities in Vík this New year's season
The South coast of Iceland is a popular destination all year round for independent travellers as well as larger groups. Vík is at the center of the South coast and the southernmost village in Iceland. Surrounded by lush green mountains, black sand beaches, white snowy glaciers and their fascinating blue ice caves. Can you picture it?
OCEAN VIEWS
Take an historical hike on Hjörleifshöfði cape, where you will walk through ruins of a turf farm and find a viking burial mound at the top. On the south face og this island-on-dry-land, you will find an accessible cave, a perfect picnic spot! Come to Katla Visitor Center for local hiking advise and maps. Alternatively, Hike to the top of Reynisfjall or if the weather isn't good enough for a hike, take a walk on the black sand beaches, Víkurfjara (for views of Reynisdrangar cliffs) or Reynisfjara (to see the basalt columns).
IMPORTANT: Keep a safe distance from the ocean waves (about 40 meters) and never turn your back to the sea. The waves may pull you out into the freezing Atlantic if they get a hold of you.
HORSE RIDING ON THE BLACK BEACH
Horse riding is a classic Icelandic activity. Picture yourself riding a fluffy Icelandic horse on the black sand beach overlooking Reynisdrangar cliffs in the everlasting winter twilight. Now go try it out! www.vikhorseadventure.is
ZIP LINING
Feel your face freeze in excitement (and possibly also the refreshing winter frost) as you shoot across Grafargil canyon on nothing but a wire and harness. Dress warm and you'll have an unforgettable time!
GLACIER ADVENTURES
Take a guided tour on the immense Mýrdalsjökull glacier or its outlet glaciers Sólheimajökull and Kötlujökull. You can explore naturally formed Ice caves, strap on some crampons and hike on the outlet glaciers or even go snowmobiling on top of the glacier where the famous Katla volcano dwells underneath. Learn about Katla and the area's geology at our free exhibition whithin Katla visitor center.
IMPORTANT: Never go on a glacier without an experienced glacier guide with local knowledge and proper equipment. It is extremely dangerous.
www.arcanum.is , www.katlatrack.is , www.mountainguides.is , www.troll.is
AND FINALLY, THE LOCAL'S FAVORITE: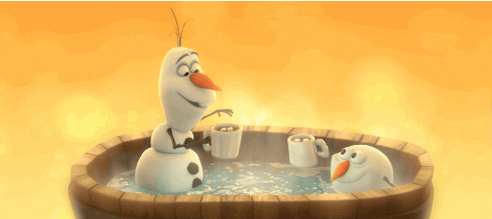 What do the locals do? The answer: Relax at the local heated outdoor swimming pool, sauna and hot tubs. This is the perfect activity when it rains or the winds are blowing. If you're wet already, why not take it all the way? The hot tub is a cozy 39-41 °C even when the outdoor temperatures are at sub-zero.


For inquiries contact info@vik.is ; call +354 487 1395 or find us at
Katla Visitor Centre:
Address: Víkurbraut 28, 870 Vík.
Instagram: Katlacentre